The Black Love Triumphs Over All Tour
$

35.00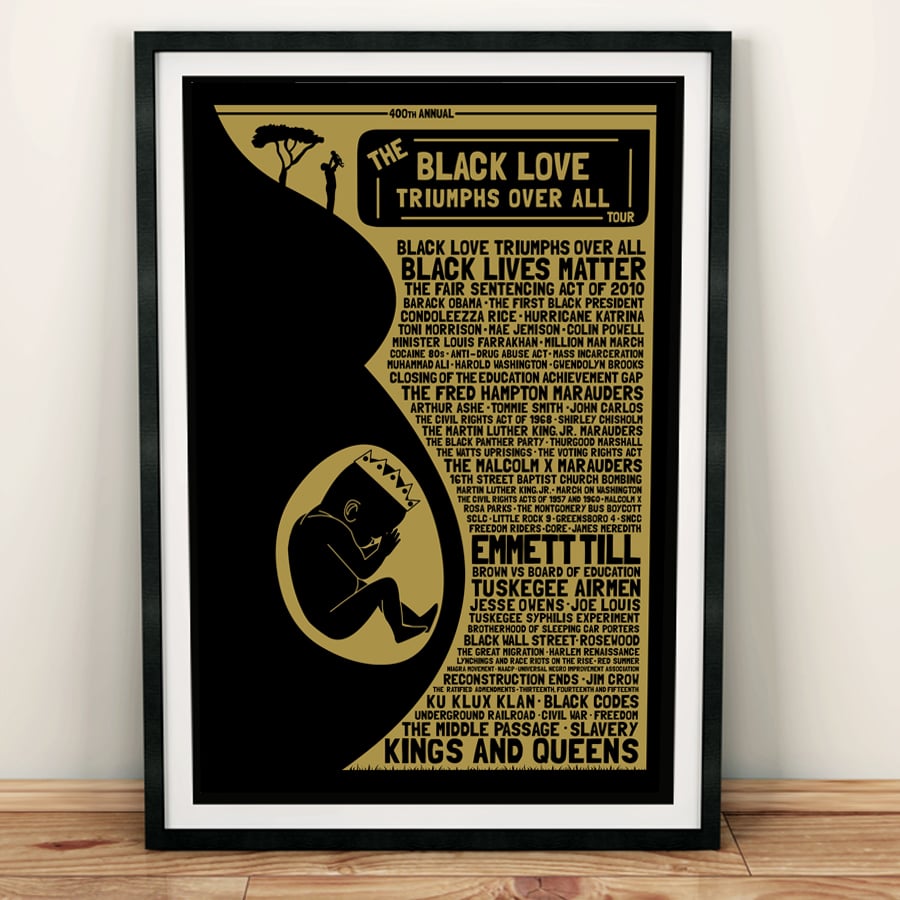 ***Frame Not Included***
Challenge: Create an illustration that depicts the theme "Black Love Matters" for Tye Johnson Artistry's group exhibition, "Black Love Matters".
The Black Love Tour, 2016
Digital art printed on archival, acid-free paper.
24" × 36" ($45)
18" x 24" ($35)
Illustration/Design Vernon Robinson
Notes:
The Black Love Tour
When properly planned, a festival or concert is arranged to send you through a multitude of emotions and memories. Similar to the intentional up and down motions of a Merry-Go-Round or at times, more aggressively, a rollercoaster. The artist performing will strategically bring the audience on a ride with them, through song, that will conjure up amazing times then suddenly peel the Band-Aid off of old wounds, leaving them longing for a lost love, only again to be brought back to a space of peace and joy.
If looked at carefully, the history of Black America has followed the same pattern.
From kings and queens to slaves and all the way to electing the nation's first Black president. Through love of God, love of family and love of self, Black America has consistently shown its strength and courage to fight through any and all obstacles.
Black America must remember all that we have fought through and for, so future generations know what "they" have known all along. We are great, We are strong, We are love!
Please Allow 2 Weeks for Shipping
Availability
Share